About company
VISKA is the multinational fish project started its way in middle 90th where from small beginnings we have grown through the years to become an innovative business organisation within the seafood market, providing fish and fish products to customers all over the Europe and overseas.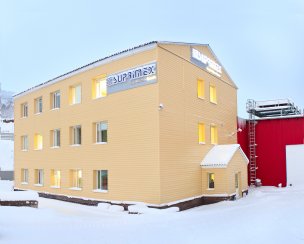 In middle 00th our Russian branch SUPRIMEX achieved the leading position on domestic trade market and became the biggest exporter of fish operating in Murmansk (North-West of Russia). By the end of 2008 our brand new white fish processing plant started its operations on the outskirts of Murmansk and during the years we have demonstrated producing of higher leveled fish products of steady quality and wide specification range.
Our philosophy is to continuously progress step by step improving standards,  increasing trading volumes and be the best at what we do. Our mission is to develop business practices and  personnel, enabling us to ensure the high level services we can offer to all customers. Working with our strategic suppliers, we aim to develop and introduce innovative products, keeping our customers ahead of the market they operate in. We are a forward thinking business team embracing the need to adapt to changing market and consumer trends. However, we will never forget our roots and will always be a "personal people" company.